Alexis Kune
Les Mentsh
Loyal to the tradition of travel and celebration which is at the heart of klezmer music, Les Mentsh are at the forefront of the revival of this soulful music, which they reinterpret in their own inimitable and eclectic fashion.
Respectful of both tradition and modernity, the duo has updated the traditional klezmer repertoire with passion, energy, a freedom of spirit and a certain mischief, by incorporating modern and contemporary music into their arrangements.
Les Mentsh learned to play klezmer through the oral tradition, by listening to early 20th century recordings, enhanced through encounters with their peers David Krakauer, Alan Bern, So Called, Kurt Bjorling, German Goldenshteyn, Michael Alpert, Eddy Schaff and many others.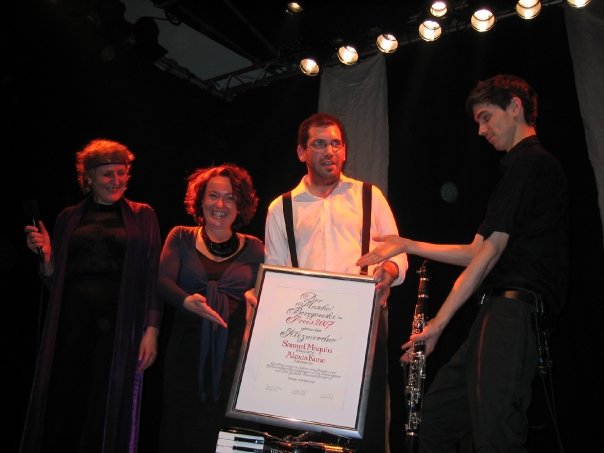 Katherine Muëller, Andrea Pancur (president of the Jury of the Prix Moïshe Beregowski), Alexis Kune and Samuel Maquin, prizegiving ceremony March 9th 2007, Valley (Germany)
Their commitment and research into klezmer and its origins led to their being awarded the Moïshe Beregowski Prize in 2007 – the only European prize specifically awarded for klezmer music, chosen by a jury of eminent klezmer specialists.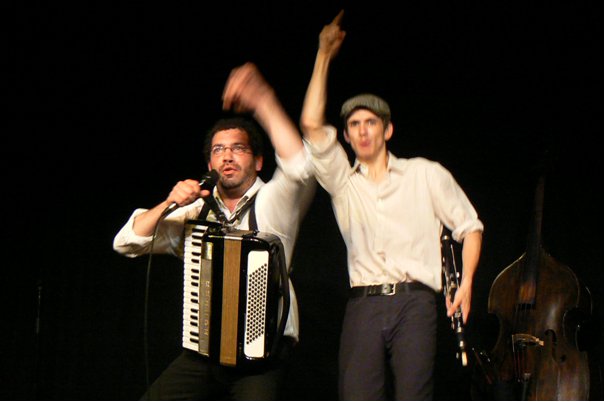 Alexis Kune and Samuel Maquin, 17th July, 2007, on the way to a concert in Munich – Photo Katherine Hirsch
In 2008 Les Mentsh toured the US (New York, Portland, Seattle and Olympia), acting as cultural advisors for a production of Fiddler on the Roof at a High School in Tacoma (Washington State).
In 2009 Alexis and Samuel were invited to play at the inaugural Festival of Jewish Music in Riga, Latvia. Today they are part of a network of musicians that extends from Paris to Seattle, Geneva, London, Riga, Berlin, Munich and Montreal.
Very animated end of concert in Riga – Amused glance at David Krakauer and So Called with Tweet tweet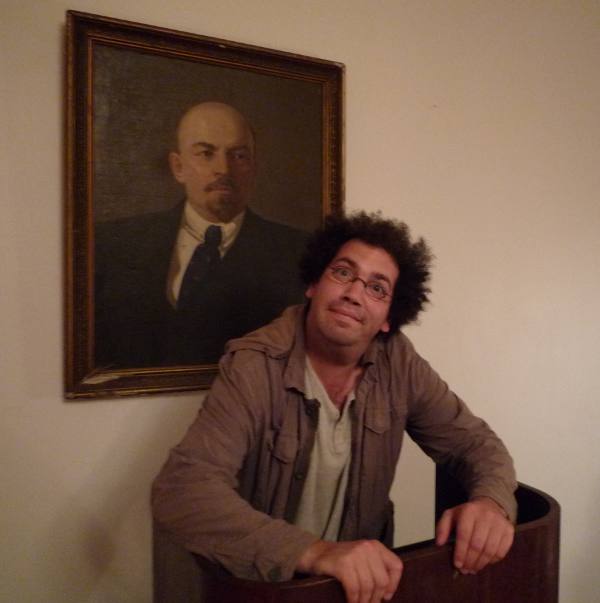 Stopover in Riga, September 2009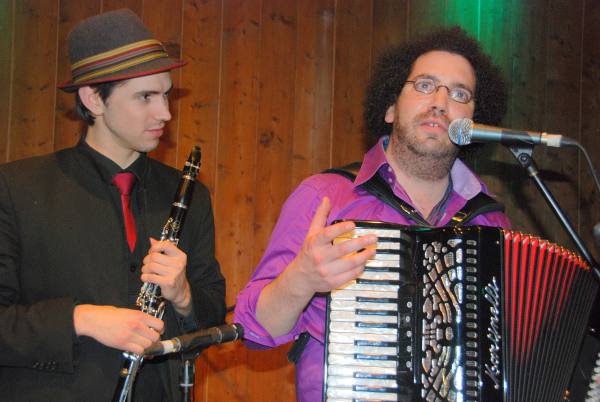 Samuel Maquin and Alexis Kune, December 16, 2010 – Photo: Dominique le Bouteillec
Since 2009 Les Mentsh have been working on the play Haim, in the light of a violin, a new play which traces the life of Haim Lipski, a survivor of Auschwitz, who played the violin in the Auschwitz orchestra. The play, directed by Gerald Garutti, featured the actor Xavier Gallais, the pianist Dana Ciocarlie, the violonist Naaman Sluchin and the Mentsh.
Today Les Mentsh travel the length and breadth of France and Europe, giving masterclasses, performing at festivals, concerts and private parties.
Videos of a concert given in the Carpentras Festival on July 24th
Patsh Tantz
Zisser Bulgar
Epstein Hora
A yiddishe Honga / Skyliner chosid'l
Kurt Bjorling Nigun
To tantz or not to tantz
The album To Tantz or not to Tantz would like to be an invitation to travel and to transmit. The repertory of this album is resolutely traditional inspired by different sources and styles of klezmer music. This voyage takes us from Ukraine to the United States through Rumania, Poland…
Clip of the album To tantz or not to tantz
In order to confort us in our desire to transmit, Mentsh called upon a really special guest : the musician Haïm Lipski who played in the Auschwitz orchestra. In the album he sings the yiddish song
Vaylu
by Itsikh Manger which is his first recording. He also plays the alto while Anouk Grinberg reads the french translation. In the same time he gives us the experience of the witnessing one of the last Shoah survivors. He does this through a song which itself has a special destiny.
It is Arthur H who allows us to perceive the wide depth by singing the lyrics song from the musical comedy Mary Poppins - Chim Chimney ; a song itself largely inspired by Vaylu!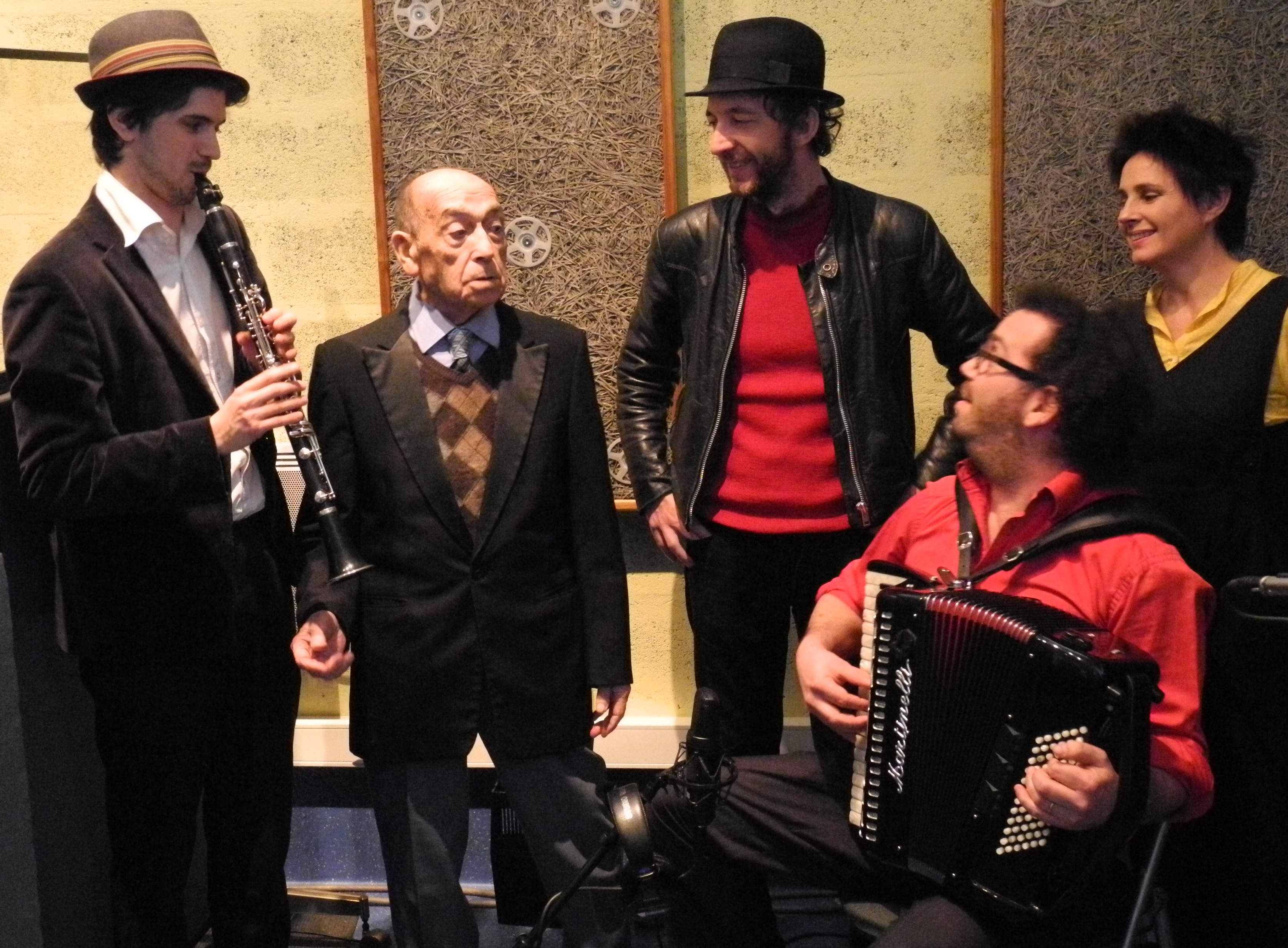 From left to right : Samuel Maquin, Haïm Lipski, Arthur H, Alexis Kune, Anouk Grinberg - Photo : Alice Branche
From Haïm Lipski to Mentsh, through Arthur H and Anouk Grinberg, three generations of artists interact by perpetuating the tradition of music and song in the Diaspora and by breaking down frontiers. A way of elevating the vitality of jewish culture and allowing its appropriation by everyone.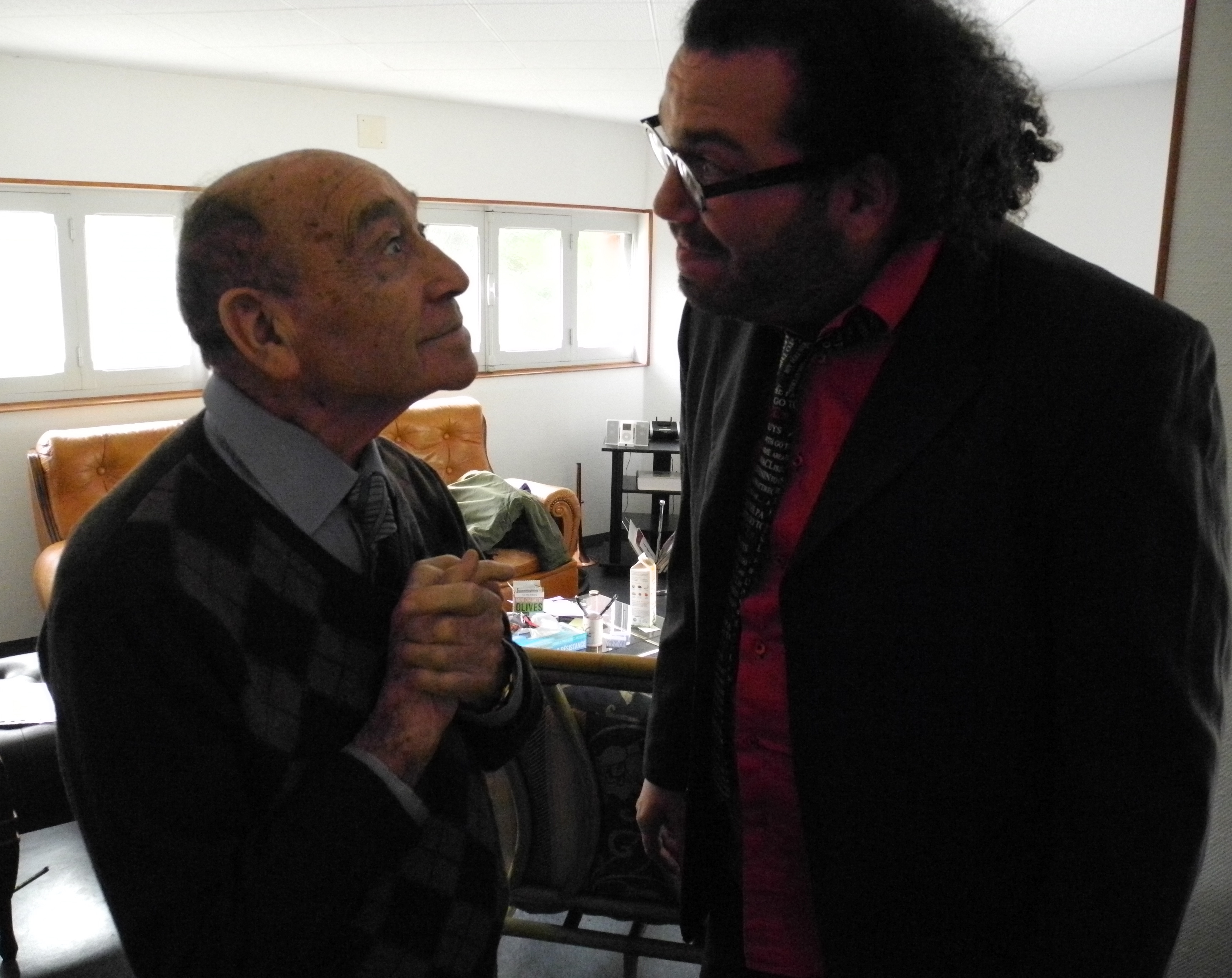 Haïm Lipski and Alexis Kune - Picture : Alice Branche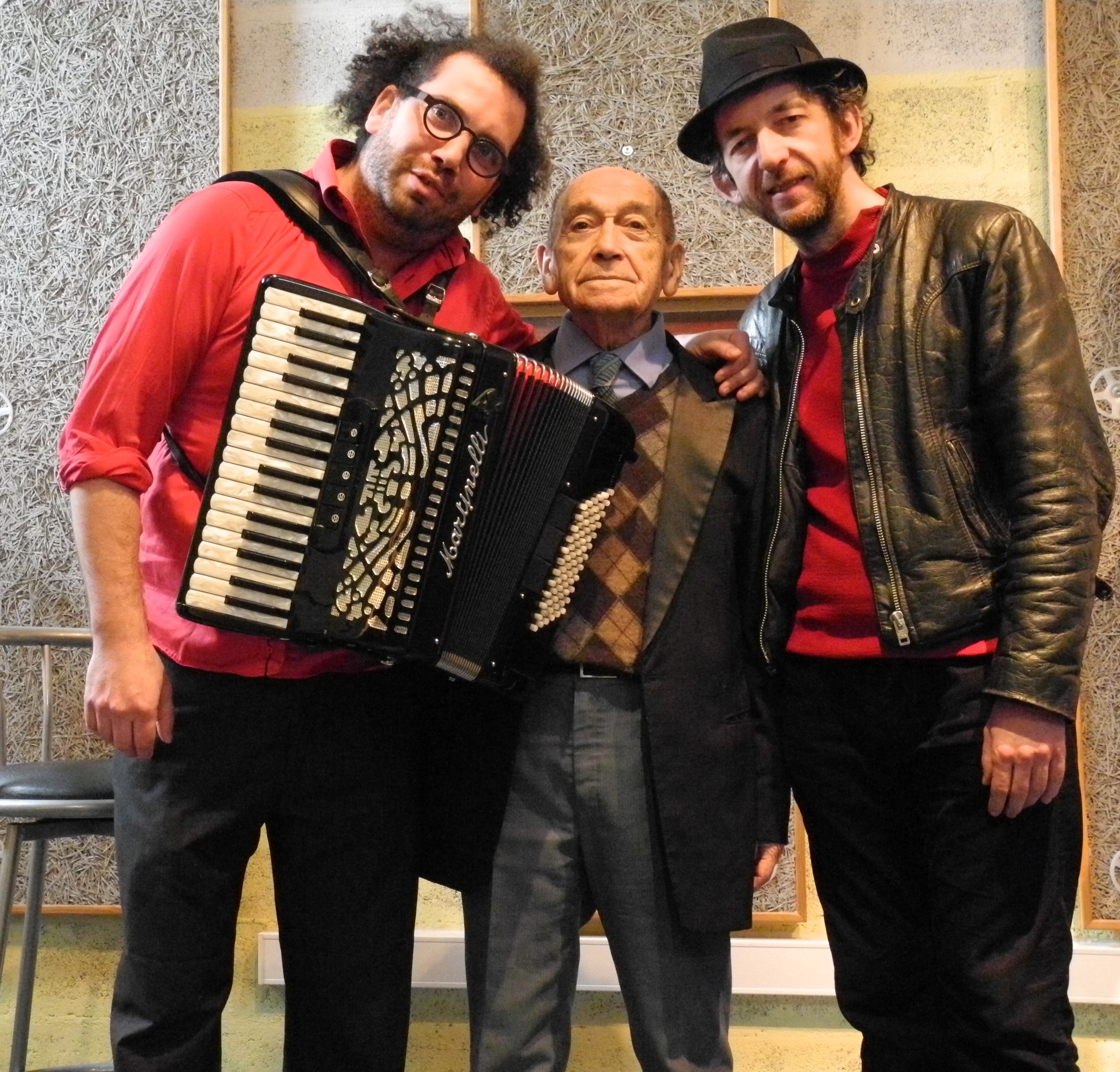 Alexis Kune, Haïm Lipski and Arthur H - Picture : Alice Branche
Private parties
For more than ten years Alexis has brought back to life the tradition of klezmorim – itinerant musicians who travelled from village to village, all over Eastern Europe, to entertain guests at parties and weddings with their music – which he has adapted to contemporary fashion.
With his energy, groove and stamina, Alexis has provided musical entertainment for celebrations all over Europe, both with his duo Les Mentsh and with other musicians, who can be brought together especially for your party (as a quartet or a quintet, for example).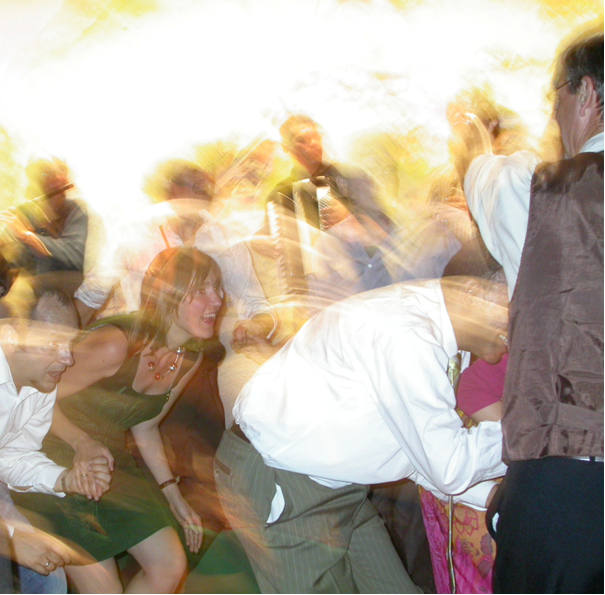 To find out more about having Alexis or Les Mentsh performe to your party, call Alexis on !
Alexis is also happy to play at marriage ceremonies (both Jewish and non-Jewish), for bar and bat mitzvahs or for communions.
Sample videos of parties and ceremonies where Alexis has played are available.
Alexis is also available to play at all kinds of receptions, at birthday parties and at funerals.
Alexis will also DJ at your party, allowing you to mix traditional and contemporary music for different moments during your party. The organisation of the party is simplified when you have only one person overall who is reponsible for the music. The playlist is, of course, entirely personalised for your event.
Every party is unique, and Alexis spends as much time as necessary with you discussing all your musical requirements and requests.
With his experience and knowledge, Alexis will help you organise the party of your dreams.If you are interested in having Alexis play at a private party, call him on + 33 (0) 6 60 84 45 04.