Alexis Kune
February 3rd - march 15th 2008:
US tour set up by the Mentsh in close collaboration with Doctor Valérie Navarro (theater and dance professor at Henry Foss High school)
The programme :
Concerts, recordings and radio programmes
Production and performance of Fiddler on the roof by the students of the Henry Foss High school of Tacoma (thirty teenagers).
Visits and musical animations in primary schools
Concerts, conférences, musical and dance workshop at schools and synagogues in the region
February 7th 2008
Concert at Congress for Jewish Culture in New York
---
February 12th 2008
Concert for the Theatre Through Dance Festival (Henry Foss High School, Tacoma, Washington state)
---
February 13th 2008
Introduction to klezmer and concert at the French Circle of Olympia (Whasington state)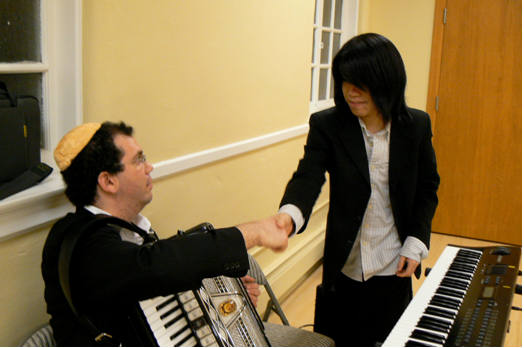 ---
February 17th 2008
The Mentsh are received by Yankl Falk in Portland (Oregon) in the radio programme The Yiddish Hour. Yankl Falk has proposed this weekly programme for the past 29 years.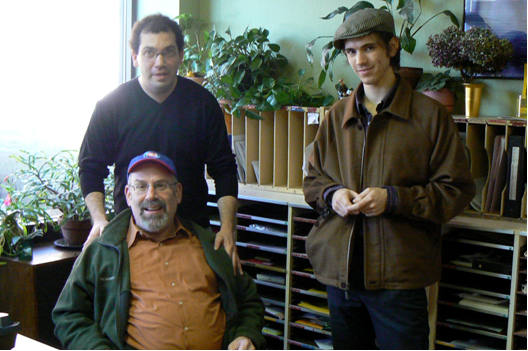 ---
February 18th 2008
Between two concerts, the Mentsh are received by Steeve Conway, Democratic Congressman Démocrate of Washington state

---
February 21st 2008
Visite and worshop given at Sheridan Elementary School of Tacoma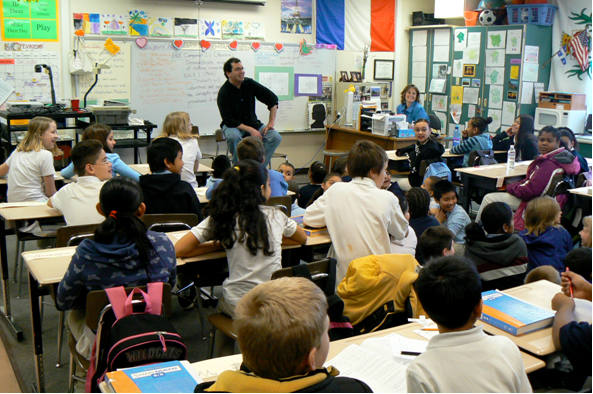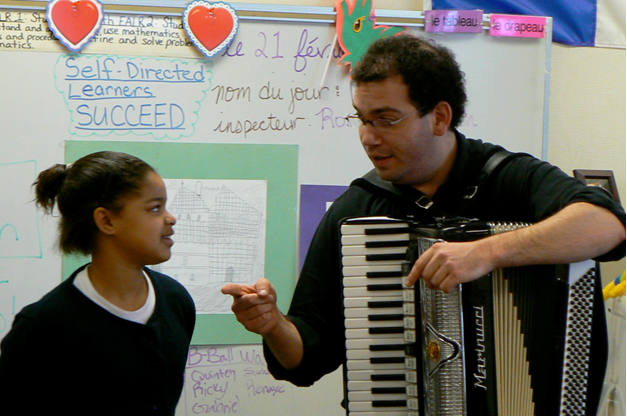 ---
February 24th 2008
Concert at the Mandolin Café in Tacoma (Washington state)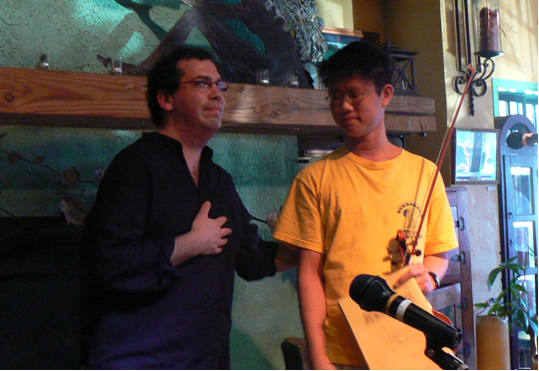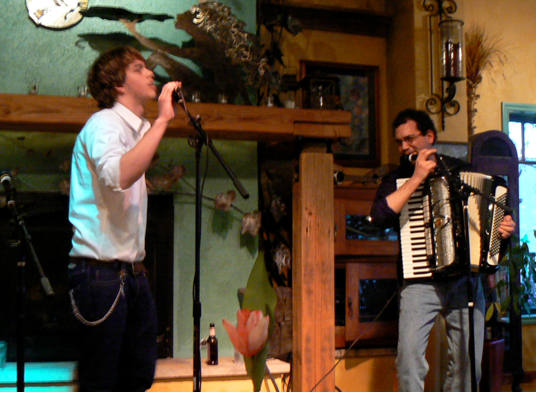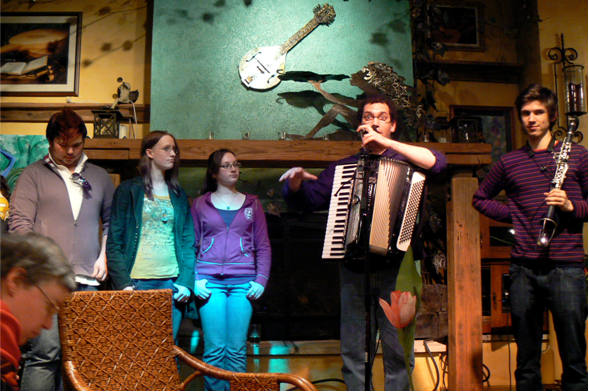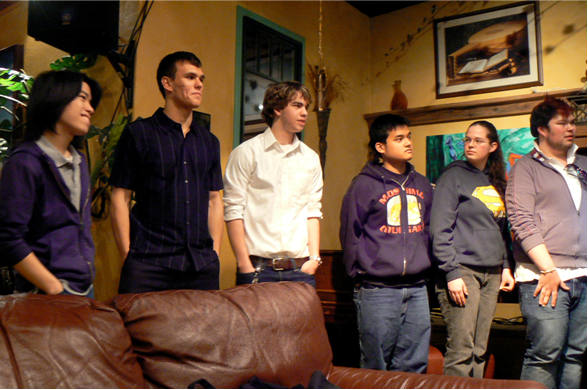 ---
28th, 29th and the 1st of mars 2008
Performance of Fiddler on the Roof at Henry Foss High School.
This three performances took place after four month of préparation including three weeks of intense reharsals with the Mentsh.
During the classes we mixed the music and staging. The students were hopping to learn the attitudes and expressions relating to jewish culture also everything concerning the rythm and staging of the show.